How to choose my own pellet grill?
Here are three aspects you can consider.
Consider the number of people you usually cook for with your grill
200A portable series: Suitable for 2-3 people
450 series: Suitable for 2-4 people
550 series: Suitable for 3-4 people
600 series: Suitable for 3-5 people
700 series: Suitable for over 6 people
1000 series: Suitable for up to 8 people
1100 WiFi series: Suitable for more than 10 people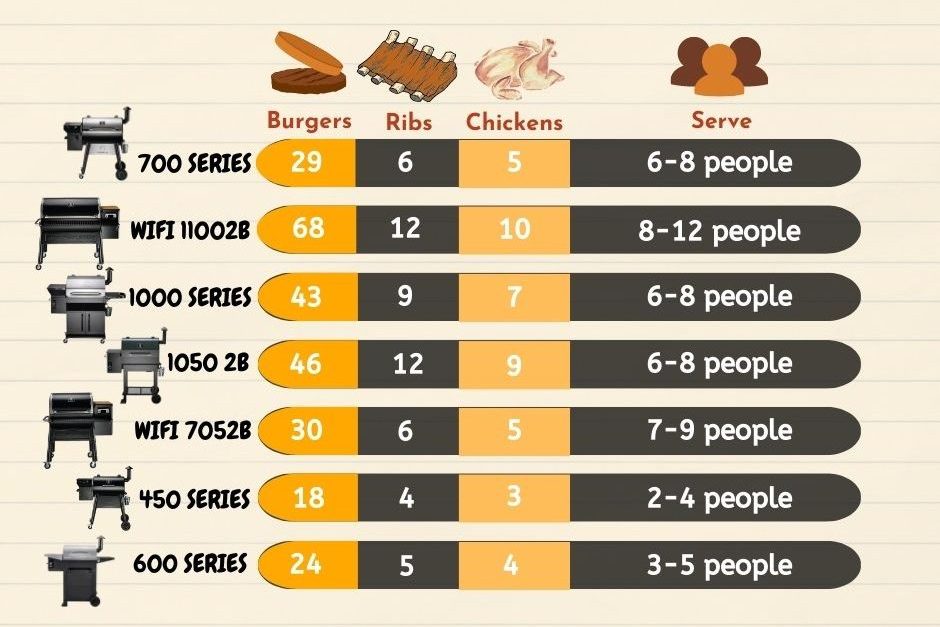 Choose the grill functions based on your needs: All Product Comparison
The main differences between each grill model lie in features such as Ash Cleanout, Hopper Cleanout, Pellet View Window, Storage Cabinet, Bottom Storage Shelf, Side Shelf, Front Shelf, Tool Hooks, Meat Probes, and Locking Casters.
Customize your selection by considering color and price
You can set a price range to choose a grill. Generally, smaller-sized grills tend to be more affordable. Zgrills are available in silver, black, and bronze colors.