A Guide to Pellet Grill Food Capacity
Summertime means cooking delicious food out on the grill. There's nothing better than impressing your friends and family with fresh meats and vegetables that have been grilled, smoked, or baked to perfection.
Z Grills has a wide range of high-performance pellet grills that can bake, barbeque, grill, smoke, sear, braise, and char-grill. You might be wondering, "Which is the best grill for me?"
The best grill for you will largely depend on how much food you're going to be cooking in your Z Grills. No matter what size your family or friend group is, Z Grills has the perfect grill for you!
Wi-Fi Series Pellet Grill – 1068 Square Inches
The Multitasker 11002B Wi-Fi Pellet Grill & smoker with PID Controller is here to bring you the ultimate grilling experience and send your taste buds on a ride with unrivaled wood-fired flavor.
With a 1068 square inch cooking area, this massive grilling machine is ideal for large groups or BBQ entertainment.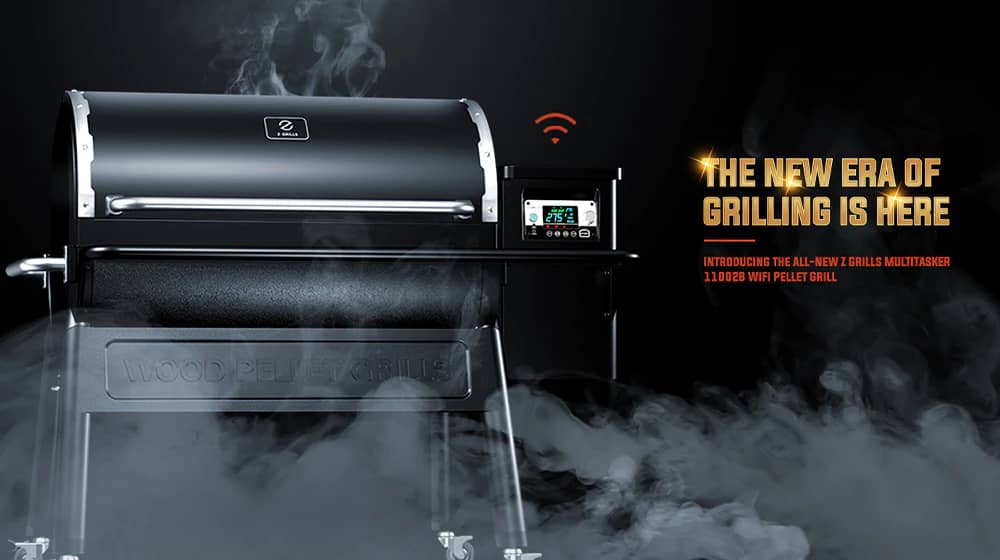 1000 Series Pellet Grill – 1060 Square Inches
If you're going to grill for a large family or host summer parties, this is the best grill you can buy. The 1000 Series Pellet Grills features a total cooking area of 1060 square inches. The main cooking area is 432 square inches with 2 warming rack areas of 374 and 255 square inches, respectively.
The most impressive thing about this high-performance grill is the fact that it can cook a dozen racks of ribs or a small hog!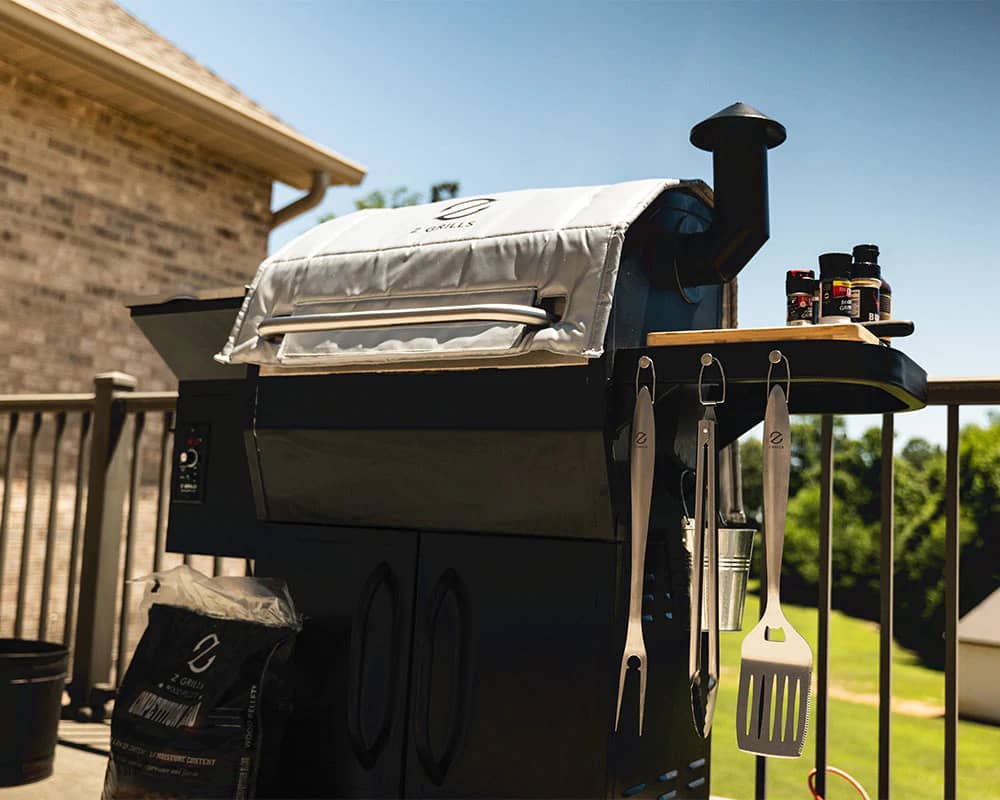 700 Series Pellet Grill – 513 Square Inches
The 700 series wood pellet grill is our high-performance grill that is well-suited for grill master extra-ordinaires. While it isn't the largest model in our fleet, it still has an impressive food capacity. The total rack surface area is 513 square inches. The smoking and warming racks take up 187 square inches inside our 700 series pellet grill. You can cook four birds, 5 racks of ribs, or 30 burgers!
550 Series Pellet Grill – 538 Square Inches
This high-performance 550 series pellet grill is perfect for small families or grill enthusiasts that like to travel – that means it's one of the best grills to take camping! With 538 square inches of grilling space, a digital temperature, and heavy-duty all-terrain wheels, you can impress your friends everywhere from the backyard to the tailgate party.
450 Series Pellet Grill – 450 Square Inches
This isn't just a grill – it's a backyard staple. The 450 square inches of grill space is just enough room to cook a perfect meal for yourself and your small family. Although the food that you're able to cook on this high-performance 450 series pellet grill is enough to impress guests, the award-winning design really kicks it up a notch!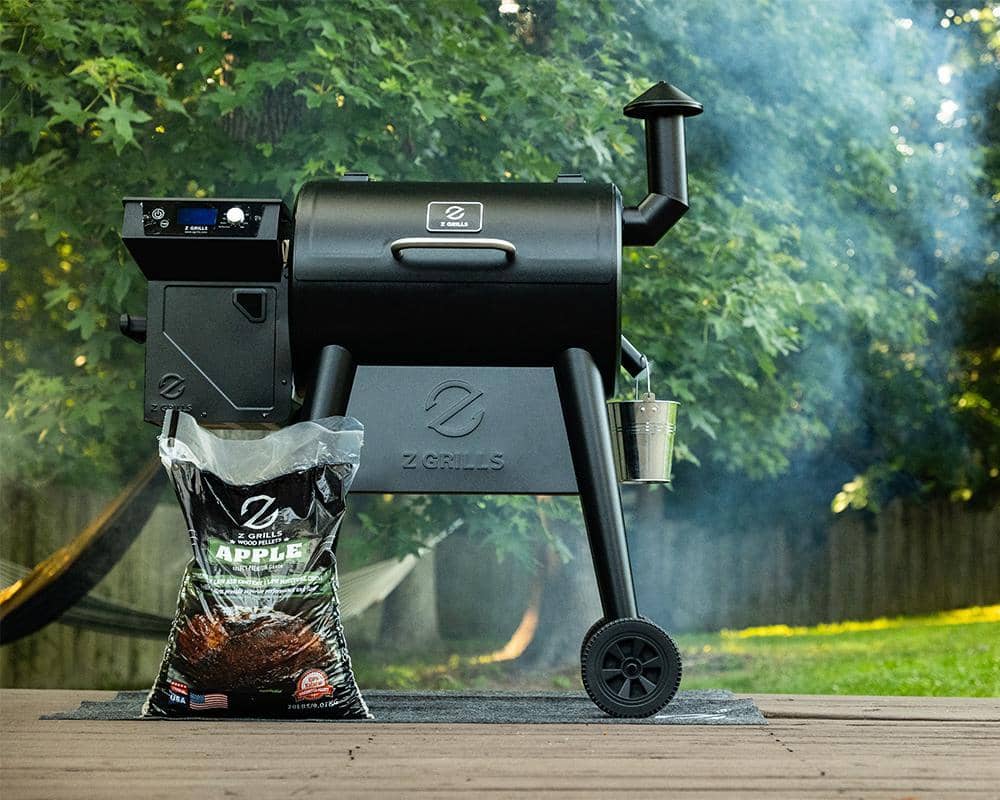 600 Series Pellet Grill – 600 Square Inches
Don't be fooled by the small appearance of this appliance – the 600 series pellet grill food capacity is a whopping 600 square inches! This fan-forced convection cooking eliminates the need for a rotisserie and creates a versatile environment for grilling, roasting, smoking, braising and baking. Whether you're a beginner or an experienced grill master, this high-performance pellet grill is the perfect addition to your backyard or camp kitchen.
Portable Series Pellet Grill – 202 Square Inches
The Cruiser 200A is the perfect grill for small families, campers, tailgaters, RVers, or a single griller. This tabletop pellet grill provides rich wood-fired flavor in a transportable package. With digital temperature control, you can simply set it and let it do all the work for you. Whether your next adventure calls for grilling, smoking, baking, roasting, searing, braising, barbecuing, or char-grilling — from the backyard, to the backcountry — the Cruiser has you covered. It's never been this easy to create superior tasting food while adventuring.
The 1000 Series Z Grill features a total cooking area of 202 square inches.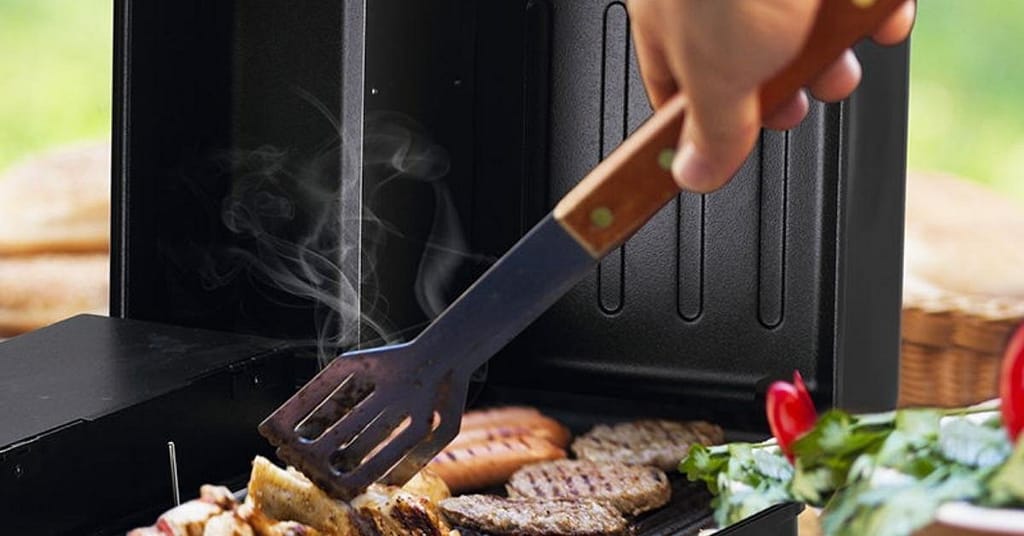 If you're looking for the best pellet grill, look no further than the Z Grills high-performance grill collection. You have a wide selection to choose from – from 1060 square inches of cooking space to 450 square inches, there is a perfect grill for everyone!